MP3: Schlong!
So I went to
Gilman
's 20th anniversary a few weeks ago and had a blast. I put up some pictures
here
Black Fork,
Schlong
, and El Dopa all reunited for this show. I already covered Black Fork and El Dopa here, so today you get Schlong.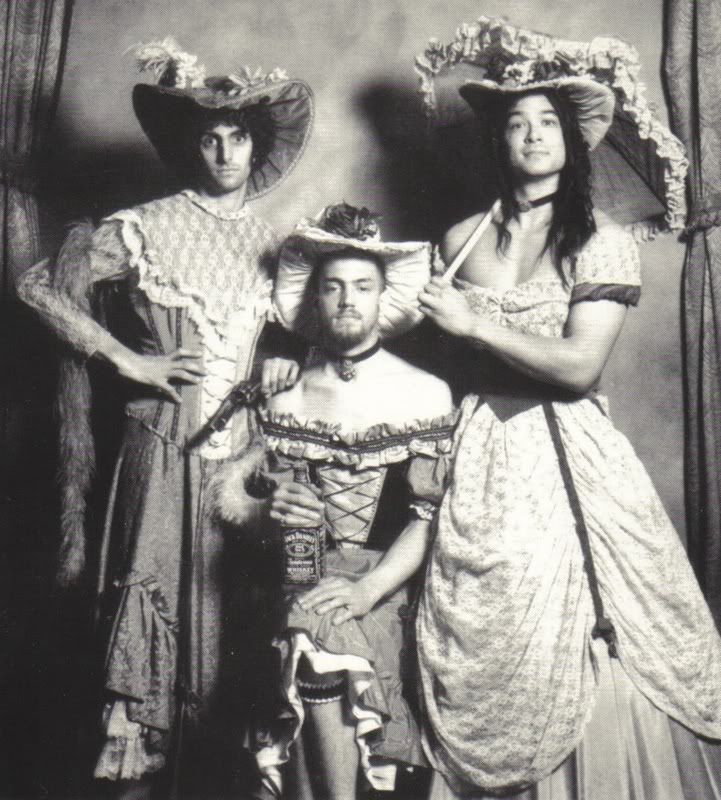 [photo borrowed from Schlong's myspace site]
Formed in 1989 by Pat and Dave Mello and Gavin Mcarthur, and named after Gavin's cat, they've released a tonn of records, mostly on
Very Small
and Bun Length. There are two CDs you should get - the Essential Schlong and the Unessential Schlong. That's pretty much the entire discography (aside from West Side Story on
Hopeless Records
).
These are four of my favorite Schlong songs:
Rainy Days And Mondays
Shattered Life
Shit For Brains
Teddy Bears Picnic
Here's Schlong doing Shit For Brains at Gilman at the 20th Anniversary show (from
youTube
):
Pat is also in
Uncus
Dave is also in
Jewdriver
and
Boweltones
Gavin? I don't know.
-Mikhail